Return to Town of Talking Rock


Heritage Days Festival is held the third full weekend in October and is the highlight of the year in Talking Rock. Vendors from around the state join with shop owners for a 2-day festival, that includes food, fun and music. Admission and parking are FREE!


The business section of Talking Rock is ordinarily a rather quiet place to browse the shops and relax. However, on the 3rd weekend in October during the Annual Heritage Days Festival, our little town will be filled with booths featuring a wide variety of arts, crafts and antiques. There will be activities for the young and young-at-heart, great music and delicious food.

You can also take the kids to the Free Bounce Houses and Face Painting or relax in the park along the banks of Talking Rock Creek.

Participate in the Duck Race with proceeds to benefit Pickens Animal Rescue and The Pregnancy Center.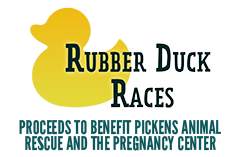 2023 Entertainment Line-up
Saturday & Sunday, October 21 & 22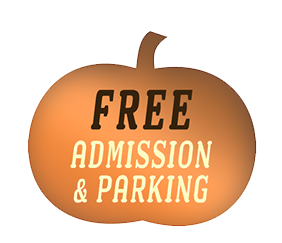 Saturday, October 21

8:30 – 10 AM Shani Palmer

9 - 9:30 AM Opening Ceremony/Pickens County American Legion Post 149

10:30 AM – 12:30 PM Rusted Melody (acoustic indie folk duo)

12:45 – 3:45 PM Loose Shoes Band (blues and rock 'n' roll)

3:30 – 4 PM Rubber Duck Race on Talking Rock Creek

4 – 8 PM The Shetlands (vocal harmonies rooted in old time bluegrass and country)


Sunday, October 22

8:30 - 9 AM non-denominational prayer service led by Max Caylor, coffee, and sweet rolls

9 AM – 12 PM The Roosters (R&B, classic rock, and blues)

12:30 – 2:30 PM The Orange Walls (harmonica driven rock, country and blues)

2:45 - 5 PM Patton Childers Band (classic rock, southern rock, country)

3:00 – 3:30 PM Rubber Duck Race on Talking Rock Creek


2022 Duck Race Raised $1000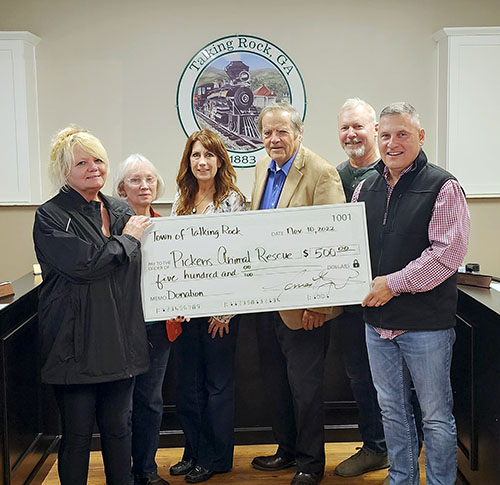 Pickens Animal Rescue Ranch
$500 Donation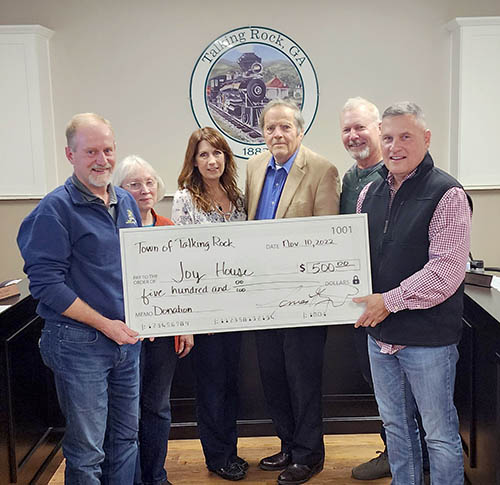 The Joy House
$500 Donation
October 18, 2022

The Town of Talking Rock would like to sincerely thank everyone for a fantastic and successful 2022 Heritage Days Festival. This event is designed to bring the community together to celebrate our historic town and its heritage since 1883.

We are grateful and appreciative for the incredible line-up of vendors from across Georgia and our neighboring states. We are proud to recognize our patrons for helping the Town of Talking Rock raise $1000 for the Joy House and the Pickens Animal Rescue.

We would like to thank the Pickens County Sheriff's Department and the Georgia Department of Transportation for their assistance.

The success of Heritage Days could not be achieved without the gracious Sponsors and the tireless efforts from our Volunteers.

I would like to personally thank this year's Sponsors:

Premier Event
Jasper Coca-Cola Bottling Company
Valley View Farms
Talking Rock Brewery

Silver Level
Ag-Pro
Anderson Tent and Event
Community Bank of Pickens County
Know Pickens
Old Mulehouse
Pickens Arts & Cultural Alliance
Pickens County Chamber of Commerce

Bronze Level
Mr. & Mrs. Dan Bregantini
iThink Financial
Lateral Drift
Moose and Annie Mercantile
Shadow Creek Antiques

I would like to extend my heartfelt gratitude to our amazing Volunteer Staff.

2022 Heritage Days Volunteer Staff:
Mike & Dawn Carver
Steve Lewis & Audrey Kirsten
Nick Coleman
Dan & Stephanie McBride
Kevin & Debbie Nordeste
Kevin Nordeste, Jr.
Mark & Mary McDonnell
Russell Menard
Michael & Mary Ann Best
Dan & Mary Bregantini
Janelle Childree
Marion Childree
Susie Bryant
Jerry Wright
Tony & Mary Hawf
Max Caylor
Barry Jones
Andrew Petrillo
Cheyenne Jones
Rosie Wittekind
Lucas Davis
Lynsey Davis
Jasper's Marine Corps Color Guard

Again, thank you everyone for making this a great weekend and we will look forward to seeing everyone back for Heritage Days 2023!

Sincerely,

James W. Bryant, Jr.
Mayor Pro Tem
The Town of Talking Rock